Monograph release: Summer 2021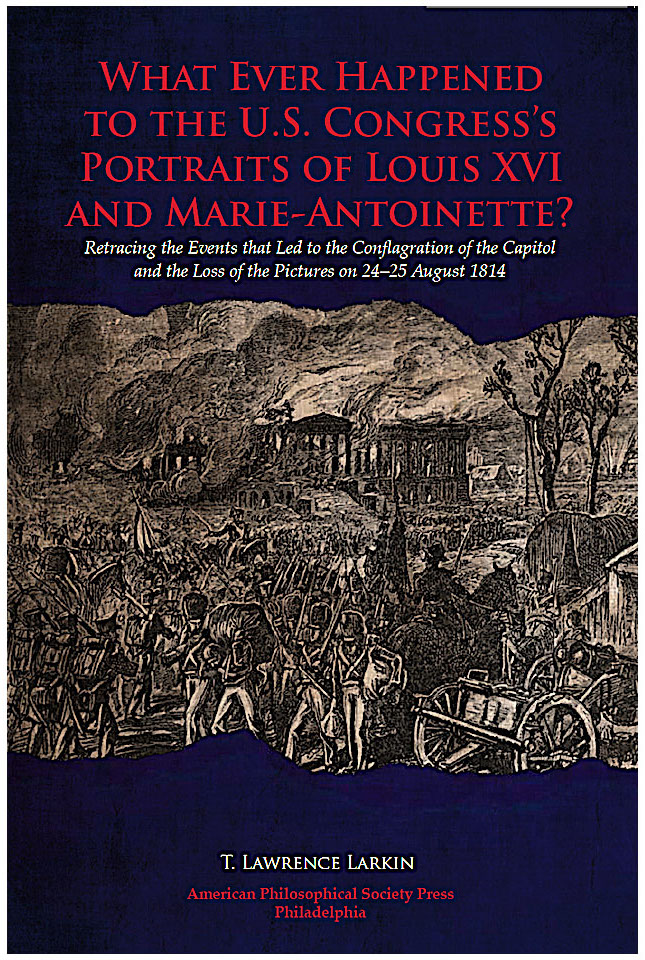 What Ever Happened to the U.S. Congress's Portraits of Louis XVI and Marie-Antoinette?  Retracing the Events that Led to the Conflagration of the Capitol and the Loss of the Pictures on 24-25 August 1814 is a scholarly monograph published by the American Philosophical Society Press. It revisits one of the greatest unsolved mysteries in American political culture. Conceived by Benjamin Franklin during a diplomatic mission, requested by the American delegates at the height of the War of Independence, and granted by the French king after the signing of the Treaty of Paris, these official full-length images of the French monarchs arrayed in ceremonial magnificence were recently identified as atelier copies after Antoine-François Callet's Louis XVI and Élisabeth Vigée Le Brun's Marie-Antoinette (both 1783) and traced through Congress's successive assembly rooms at New York City (1785), Philadelphia (1790), and Washington (1800). The fate of the royal portraits has been difficult to determine due to the incomplete documentary record and conflicting eyewitness accounts. Larkin initially takes a telescopic approach to the problem, moving from British and French production of state portraits to assert political claims in North America and despoliation of Western European countries of their art treasures, to show British and American interests at stake in the practice of looting and incendiary warfare waged across the Great Lakes and the Chesapeake Bay prior to the destruction of the public buildings in Washington, D.C. He then pursues a microscopic approach, analyzing period documents, letters, images, and plans to test the viability of two theories—that the royal portraits were burned by British troops during their occupation of the capital or looted by American scavengers during the chaotic aftermath. While physical evidence of the portrait artifacts remains elusive, this study of the images as objects of desire, danger, and loss breaks new ground for scholars desirous of constituting an art and material history for the War of 1812.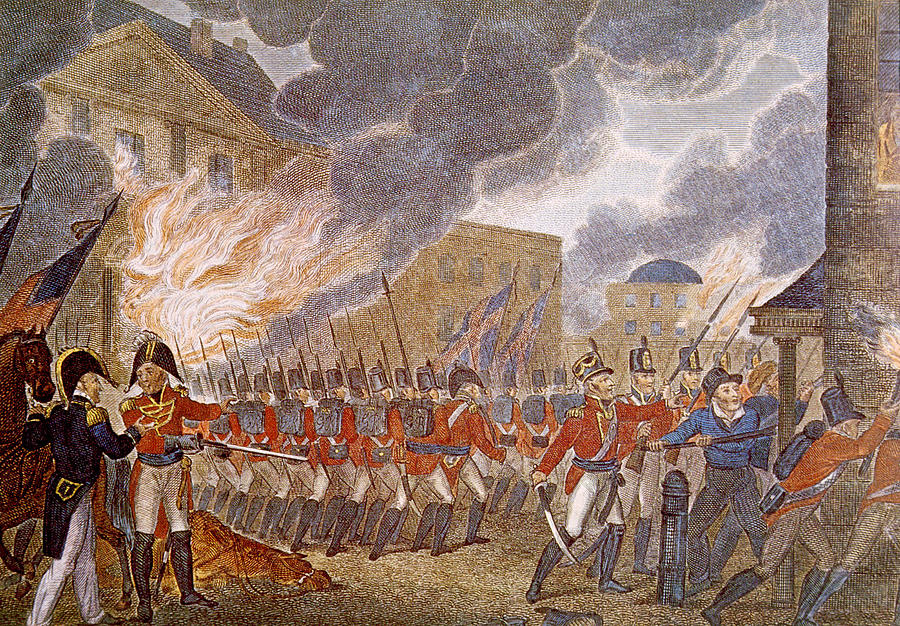 Table of Contents
Introduction
Royal Portraits in North America and the West Indies
Origins of the War of 1812
Theft and Conflagration in the North American Theater of Military Operations
American-British Warfare Across the Great Lakes
British Raids in the Chesapeake
To Attack, to Defend Washington, D.C.
Evacuation and Invasion of the Capitol
What the Ambassador Heard, What the Justice of the Peace Saw
Whether to Seek, to Replace, or to Forget
Conclusion
Bibliography
Index